Bulletin board
---
Here's a page where I'll post any odds and sods I come across, perhaps cars for sale, things worth knowing or requests for help.

Book price reductions
The decline in the Australian dollar during the virus crisis means it now costs less in other currencies to buy and ship books out of Australia. Price reductions are posted in the supplier lists on the web site. While books of quality are not cheap and postage rates generally only go up, I'm happy to pass on a saving when there is an opportunity to do so.
Posted 2 April 2020

New book —The Jensen Genome
The fifth instalment in my ongoing history of Jensen was launched in Melbourne on 7 August 2019. The Jensen Genome is the old Chassis Data on steroids. If you figure it on a cost per kilogram basis, it is not only the most expensive and and heaviest book I have ever produced — it is also the cheapest, pro rata. You can read all about it here and you can find pricing and delivery options here.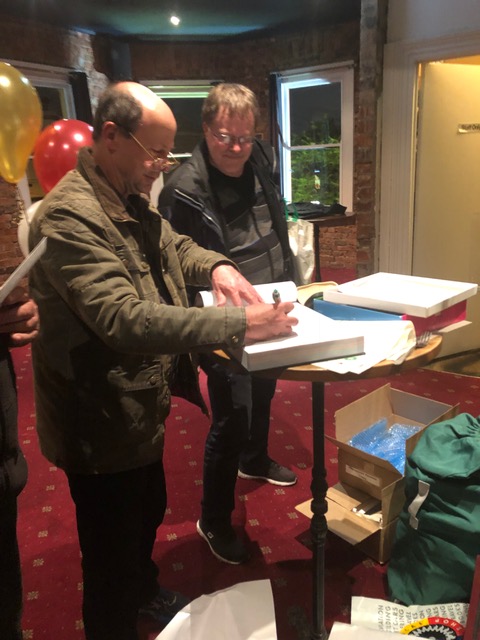 Pictured at the launch is clubber Darren Green, about to hand over his hard-earned folding for personal delivery of a signed copy. Actually, the punters who showed up at the pub were not the first to get their hands on a copy. That honour goes to Jensen Car Club of Australia President Naomi Gruzevskis who received her advance birthday present in a special ceremony a few days earlier. Good on you, Madame President - keep that club humming along.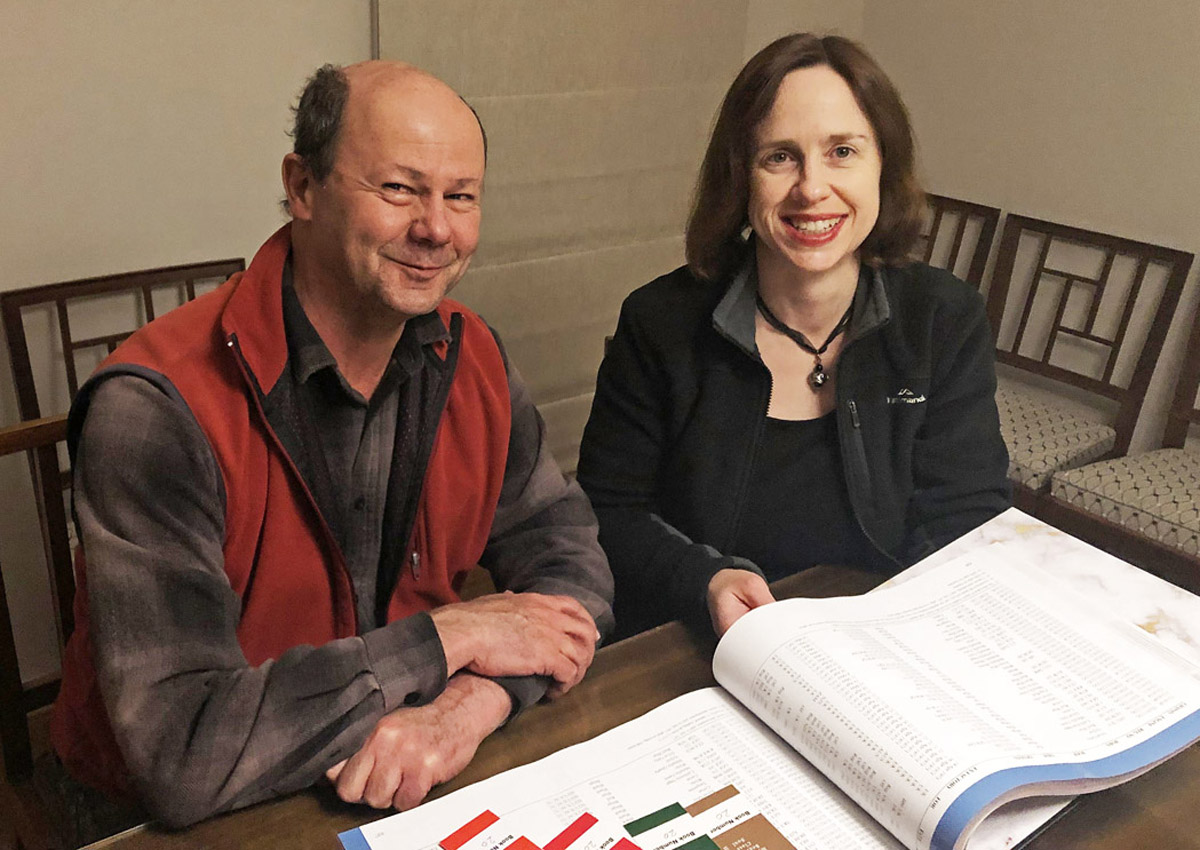 Posted 16 August 2019

New book — Original Interceptor & FF
The fourth book in my historical treatment of Jensen was released on 25 October 2015. It is an originality guide to the Interceptor and FF models in the period 1966 to 1992. It breaks new ground in defining the correct and original features of these cars during their long period of production. For more on this valuable addition to your Jensen motoring library, go here.
Pictured is the happy author taking delivery of the first copies at The Bindery in Melbourne on 23 October. Gosh, has it really been 8 years since I was there, taking delivery of All The Models? Rod Jenkins still remembered that event in 2007.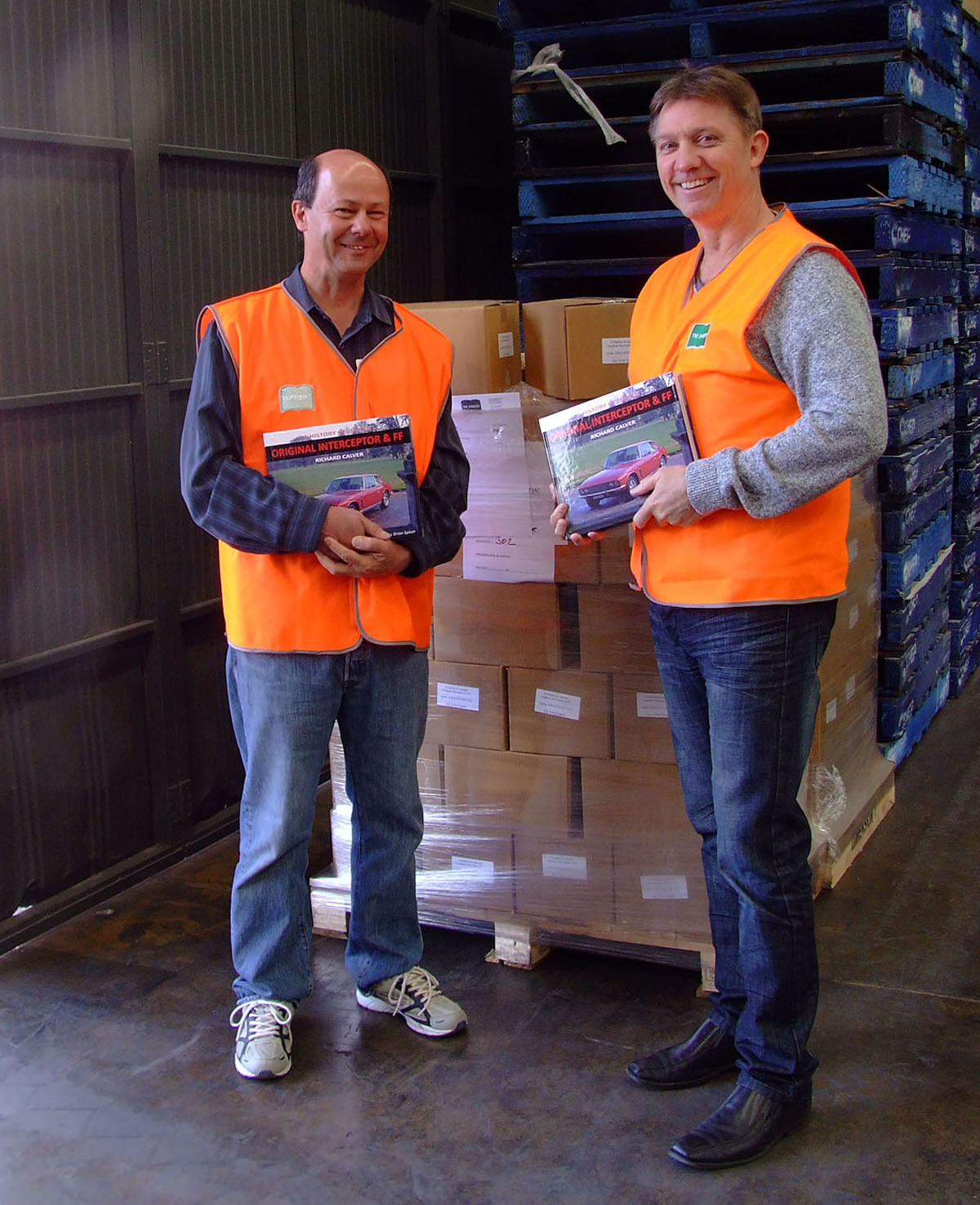 Posted October 2015

Harmonic balancer rubber inserts for Nash engine
The harmonic balancer or vibration damper is vital to the smooth running of a Nash straight-eight and its 8 rubber inserts should be replaced in any rebuild, same as the engine gaskets and seals. Unfortunately, the rubber degrades with time and heat so the tension on the bolts is lost, causing looseness and leading to noise and harshness. In rebuilding my 3880, I have had a die made to cast new balancer rubbers. The hardness and composition of the originals were measured by a specialist firm and the hardness was reverse-aged to allow for the fact that rubber breaks down over time. The newly constituted blend will accept up to 100 deg C before getting too soft but no balancer will ever get that hot. The rubbers should avoid contact with oil or fuel but light assembly grease is OK, or preferably not used at all. These new ones are much better than anything remaining after 70 years, and a balancer is of course removable without doing a full engine rebuild so it can be refitted with new rubbers as a bolt-on procedure at any time. I have a few sets left over and can post them to the USA for US$120 or the UK for £75. If anyone wants to lay in a supply, I can get a new quantity done and the price will be different, depending on the volume.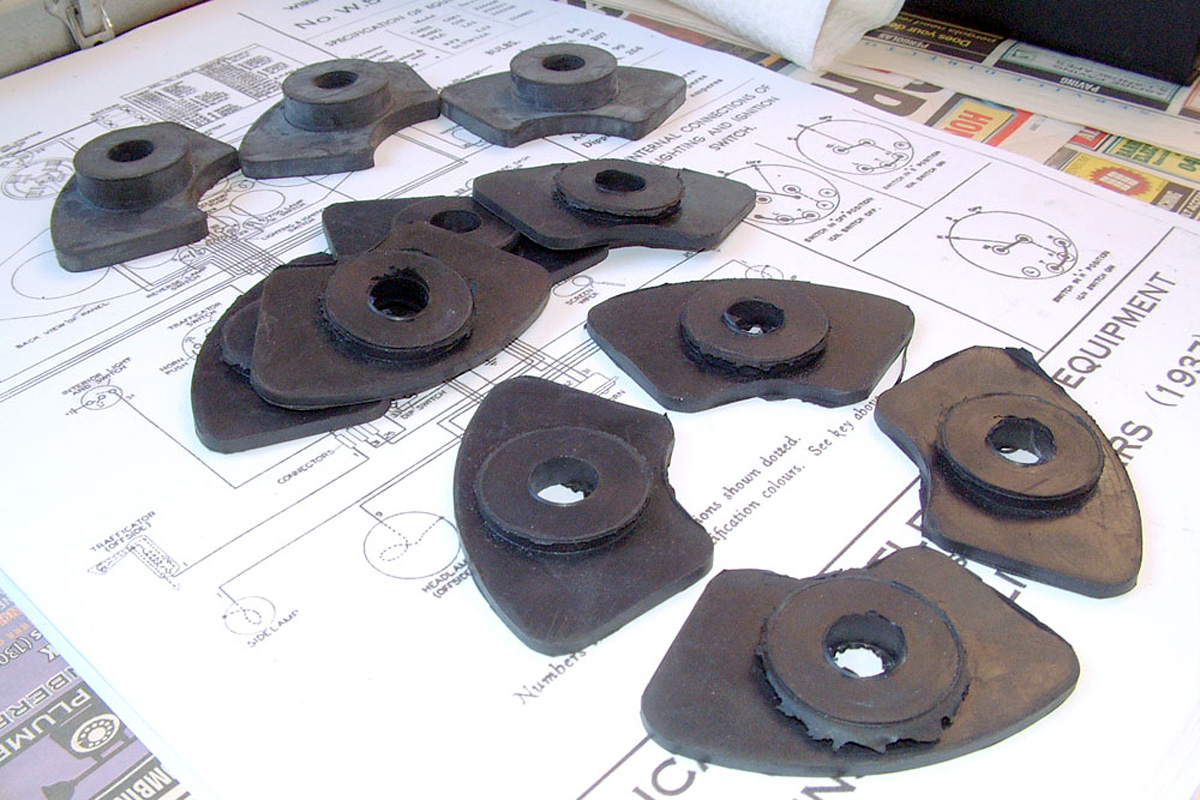 Posted December 2009

New book — All The Models
The latest instalment in the History of Jensen series was released on 19 December 2007 in softcover form and on 6 February 2008 in hardbound form.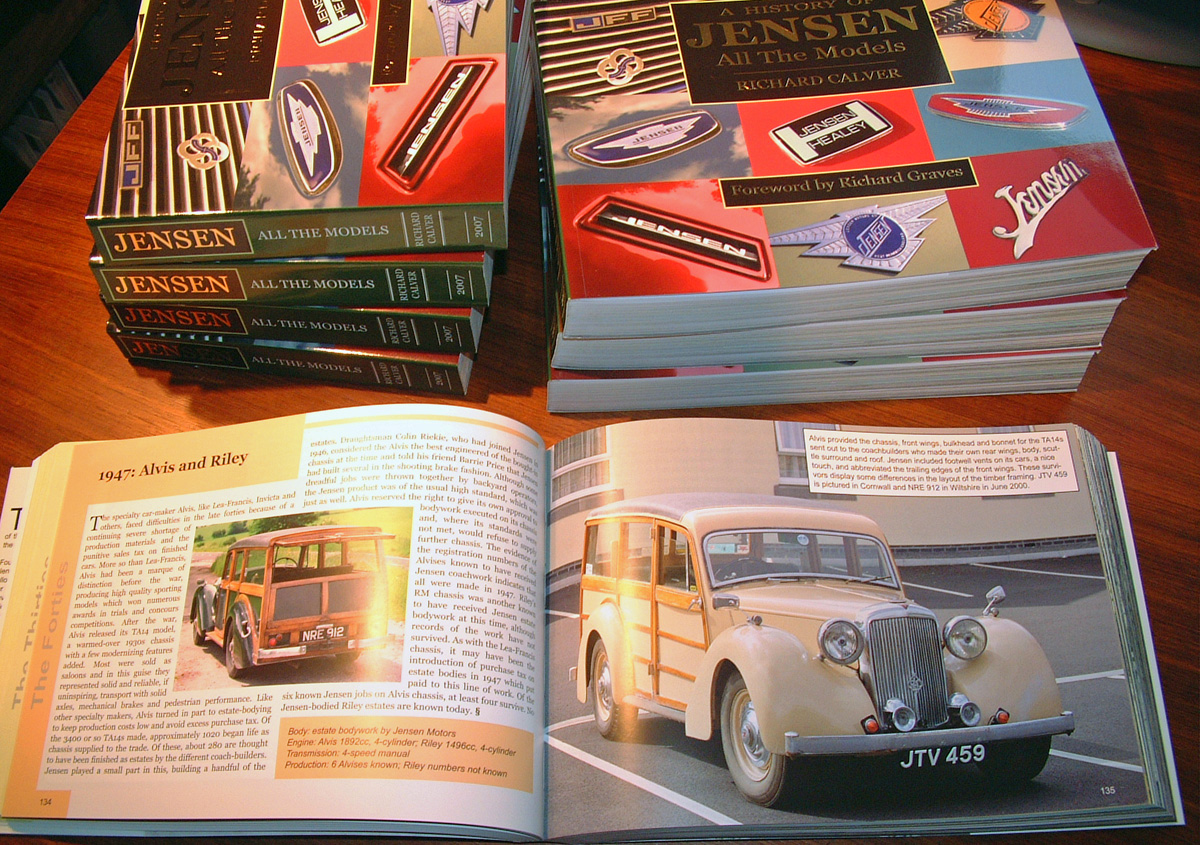 The book covers all of the "name" Jensens with which most people are familiar, plus the special bodying undertaken on other chassis as well as the contracting work for Austin, BMC, Volvo and Rootes. If you think you know this stuff already, think again – there's no-one alive who won't learn something new from this.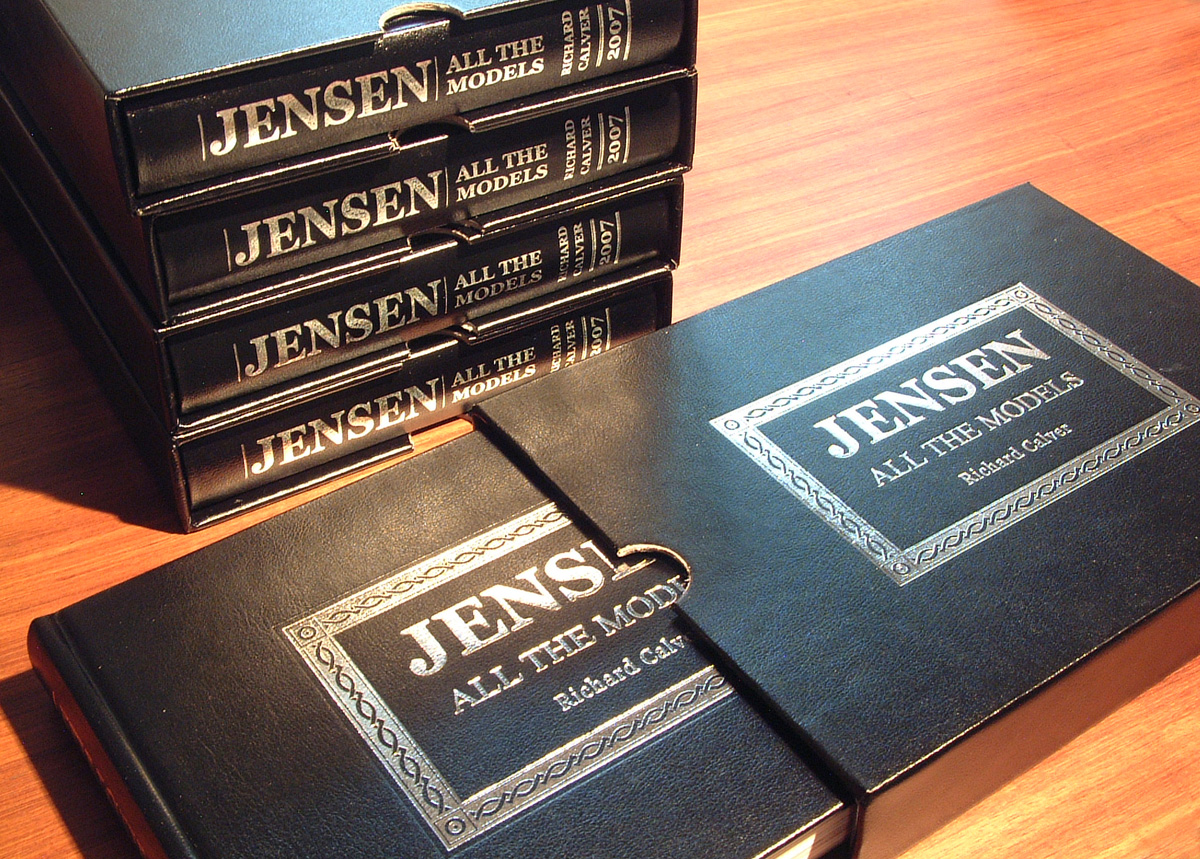 To read about this book, go here.
Posted February 2008

History of my 1939 Jensen 4¼ Litre (H-type)
Can anyone help with the history of this car? I'm rebuilding a 1939 4¼ Litre (H-type), brought out to Australia by Ian Escolme in 1951. Ian had been living in London with his family for a couple of years and bought the Jensen during that time. On return to Australia, the Escolmes lived in Toowoomba, Queensland, where the car was registered as 558-878 and kept until around 1955. It seems to have been sold locally then but in January 1957 it was sold again, taken interstate and re-registered in Melbourne, Victoria, as GPG 071. It was re-registered again in Victoria as HOD 812 in 1962 and remained in use until the late 1960s, by which time it was no longer roadworthy. Here's a pic taken in Melbourne around 1959-60.
I know the history since then but little is known of its time in England prior to Ian Escolme's ownership. The car was built as a four-door saloon, painted blue-grey with dark grey leather and a black roof, and registered in London as FLP 63 in January 1939. It carried the Nash 16-plug straight-8 engine with Nash three-speed gearbox. The Jensen chassis number is H4.9103 and the engine number is KS224. I don't know for sure who bought H.4 when new but David Davies finished some excellent research in 2020 and has offered some strong clues. Here's a scan from the factory record of the owner's name or delivery details. I think it says Mather but it's written over an earlier pencilled entry so it's hard to make out.
If anyone can provide any clues to H.4's early history, I'd be interested to hear. Forget the obvious angles. The DVLA has no record because the car was exported prior to computerization. The old London LP registers were destroyed on computerization, if not during the blitz, and the Queensland registration records prior to 1975 have been destroyed too. Ian Escolme's daughter, who was quite young when the family owned the car, has no knowledge of the car's English history.
Originally posted May 2005 and updated May 2020.